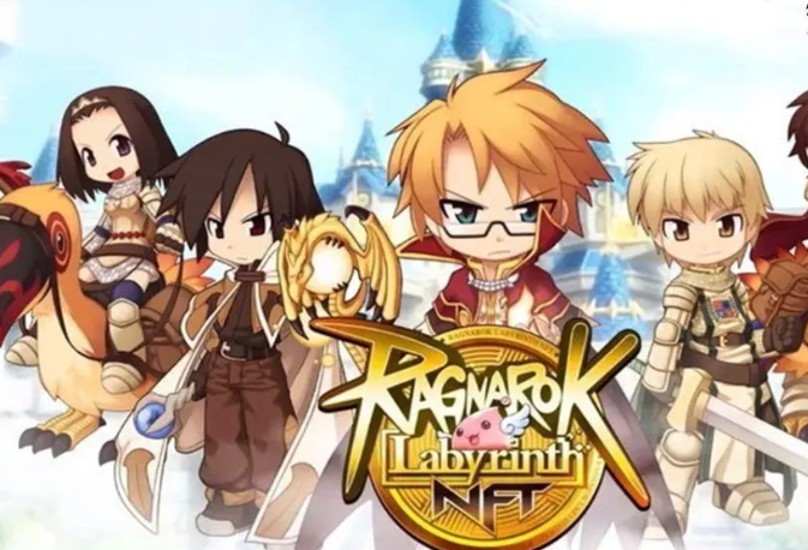 Ragnarok Labyrinth NFT is the first official Ragnarok Online IP game that integrates blockchain technology, Play to Earn, and NFT elements. Developed by Gravity Game Link, this mobile game with Idle MMORPG genre was launched in Q2 of this year. It is a game that provides a unique and exciting adventure to its players, and it boasts four main classes covering Swordsman, Archer, Thief, and Magician. Each class has two advanced jobs that players can choose from to further develop their characters.
The Swordman class is composed of strong-willed fighters who seek to lead with their sword and shield. The advanced jobs available for this class are Knight and Lord Knight. Meanwhile, the Mage class is made up of characters who are naturally imbued with the powers of the elements within their souls. They have Wizard and High Wizard as their advanced jobs. Archers, on the other hand, increase their focus and concentration, usually wielding a bow and arrow to hunt monsters. Hunter and Sniper are the advanced jobs available for them. Lastly, the Thief class excels in having high flee and their ability to land their attacks fast. They have Assassin and Assassin Cross as their advanced jobs.
Similar to other games, Ragnarok Labyrinth NFT also allows players to join the adventure and gain additional online digital rewards. Adventurers can keep exploring and challenging monsters in this idle game and complete the corresponding quests. Labyrinth and dungeon settings enable players to enjoy the adventures more comprehensively.
In addition, the game also allows players to interact and communicate with each other in the community. By combining more communities, players can participate in more difficult challenges and get more coins to become stronger. Players can also interact with other players to trade equipment and materials through NFT, and equip their characters with the best materials.
To begin their journey in Ragnarok Labyrinth NFT, players can employ Redfinger virtual smartphone. This virtual Android system enables players to own another Android phone on one device. Running on the cloud server, Redfinger costs nearly no data, storage, and battery power of your own device. With Redfinger, players can run their game 24*7 on the cloud freely. In addition, with ONLY one Redfinger account, players can manage as many cloud phones as they want to meet their multitasking needs.
To download and play Ragnarok Labyrinth NFT on Redfinger, players need to follow these steps:
》Search REDFINGER in Google Play and download the app OR click the official website and use the app via browser.
》Complete sign-in steps to access the Redfinger cloud smartphone. If you encounter some issues, you can refer to the tutorial videos provided.
》Look for Ragnarok Labyrinth NFT in the search bar in REDFINGER APP Store.
》Download and install the game in Redfinger.
》Run and enjoy the game.
In conclusion, Ragnarok Labyrinth NFT is an exciting game that provides a unique adventure experience to its players. It is integrated with blockchain technology, Play To Earn, and NFT elements, making it an innovative game that combines the traditional elements of MMORPG and the latest technology. With the help of Redfinger virtual smartphone, players can enjoy playing the game without worrying about their mobile phone's heating up issue. It is a game worth playing, and players can try it out by following the steps provided above.