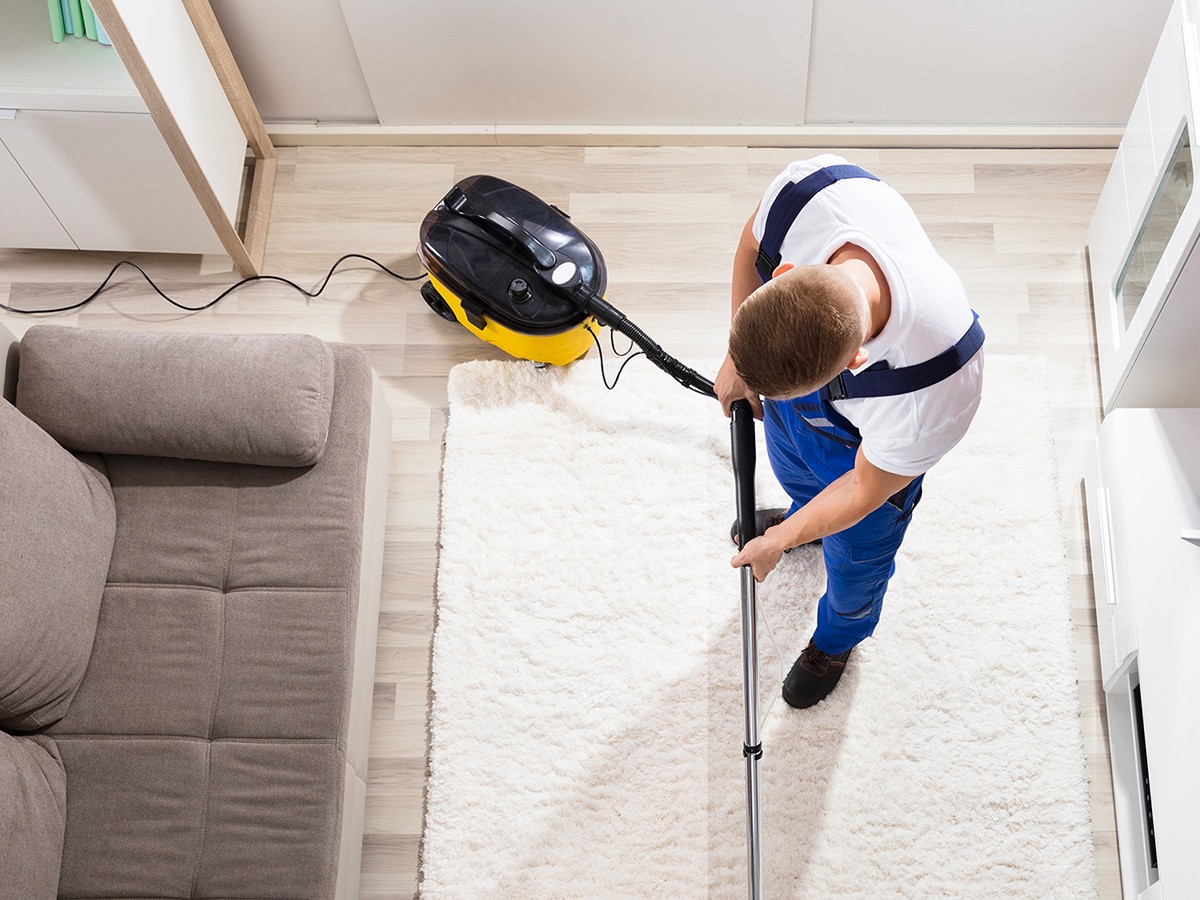 What is deep cleaning?
You want to come home after work and wish to relax in a home that smells or looks great. It is important to maintain your home so that it meets your expectations.
By cleaning your home, you're not just getting rid of unsightly and uncomfortable debris that has accumulated, but you are also creating a more peaceful and happy environment by cleaning your home. But sometimes, cleaning is not enough.
Although cleaning can get all the surface dirt and grime, there are layers of dust or mould that require extra attention. Are you coming back from work late every night? Maybe your schedule is so tight that you don't have enough time to clean your home. So then keep extending it until it reaches a boiling point where mould is growing in the corners of your home.
If you leave cleaning on the back burner, odorous or unpleasant areas of the home can also dampen your mood. This is where home deep cleaning becomes the necessary step to achieve a clean, shiny home.
What is a deep cleaning house?
It is essential to deep clean your home as these mouldy areas can release dangerous bacteria and other toxic airborne pathogens. This could result in deadly bacteria or viruses that can affect you and your loved ones.
It is essential to be aware of the dirt that continues to accumulate. Many homeowners who don't have the time or energy to clean their homes hire home cleaning services or deep cleaning services. You will notice a positive change in your quality of life if your house is deep cleaned. Here are eight incredible benefits of deep cleaning your home.
 Kills viruses and harmful bacteria
Have you ever had a consistent cough when you enter your home? Constant nose irritation or sniffles? Many homeowners attribute these conditions to an allergic reaction, but they overlook the possibility of it being their very own home that is worsening their immune system.
If you leave your home unclean for months or weeks, it can lead to the development of harmful viruses and allergens due to the following:
Mould Exposure
Dust Mites
Pet Dander
Pollen
These common compounds can cause common cold symptoms, asthmatic attacks, kidney diseases and liver diseases. Mould is responsible for common cold symptoms, including sore throat, coughing, headaches, and nasal congestions.
Deep cleaning can empty your home of these potential dangers that linger and can be exposed to your family or loved ones.
Pest free home
How does deep cleaning eliminate pests?
Nothing is more anxiety-inducing than fear of not being comfortable in your home because of potential pests that roam the house. This could be cockroaches, termites, bed bugs, or flies.
These creepy critters will make themselves even more at home when the home has been left unclean. The worst pests are those that remain unseen. In the small creases of the house, microscopic insects and bacterial life forms can linger.
If the infestation reaches a point that is impossible to control, it will cost you dozens of dollars to hire an exterminator to get rid of it.
Deep cleaning can prevent these small creatures from nesting in your house. Pests can be controlled from invading your home by cleaning out the trash, sweeping, mopping, vacuuming, and de-cluttering your home.
Reducing Allergens
How does deep cleaning reduce allergic reactions?
Spring is a wonderful time to celebrate, as it brings out the blooms of flowers and pollinates insects. Spring is also a time for planting new seeds and harvesting. However, you should be aware that it is also a time when nasal congestion and sniffles can make your day less enjoyable.
This is the case for many people who suffer from allergic reactions, even more so when they own pets, as pets tend to shed hair during this time. This can lead to anxiety for homeowners as it can disrupt their normalcy with constant cold symptoms.
During winter, there is also a similar reaction as bacteria thrive in cold temperatures. While a simple cleaning will remove dust and hairs from the surface, it doesn't tackle the more inconspicuous problem areas with bacteria.
Deep cleaning reduces the chances of recurring dust on the surface areas and addresses the areas behind your couches, lighting, rugs, or other places where dust is common to become dusty.
Reduce clutter
How can deep cleaning make your house more spacious?
Deep cleaning can be extremely beneficial in restoring the shine of your home and can also help create a more minimalistic look to your overall interiors.
A minimalistic home can also help to elevate your mood as it can bring you joy to be able to expand your house. Deep cleaning focuses on clearing all the clutter and bringing light air into your space.
A space to be social
How does deep cleaning influence more social interaction?
It can be difficult to invite guests into your home if it is a big mess of clutter, dirt and grime. Some people avoid inviting friends and family to their home when it is deeply uncleaned to avoid any judgments or dismay that comes from their peers looking at their homes.
Soon enough, your friends and loved ones start to question why they are never invited over to your home. This can lead to a slow decay of social interaction, which can lead to depression and lower the quality of your life.
Inviting more people to your home to celebrate holidays or events is much easier when you deep clean your home. Home gatherings can be a great way to share your feelings and make friends.
You don't need to be worried about unexpected visitors or people popping in to say hello, as your home will be ready to greet them with a warm welcome.
A Cleaner Bathroom and Kitchen
How does a deep cleaning make your kitchen or bathroom cleaner?
There is some debate about which room in the house is easily the dirtiest over time. The kitchen tends to accumulate food stains, grease and mouldy food, resulting in ingrown bacteria if it isn't cleaned properly. Using the best floor cleaner available can make a huge difference in the overall cleanliness and appearance of your home.
Meanwhile, the bathroom can become a breeding ground for viruses and bacteria if the sink, toilet, and bathtub are not cleaned properly. This is why it is important to do a deep cleaning of the house to ensure that all areas are scrubbed to fortify sanitation and health.
 A more accommodating shelter
Your home is a place of refuge. It is a place that is said to be a shelter and a resting place. When you need to feel safe or protected from life's troubles, a home is a place where you can go.
It can seldom feel this way when your home is filled with clutter and grime. It can feel like a war zone you want to escape from rather than a place you can live in when all seems lost.
You can restore the warmth in your home by deep cleaning it so that it is always ready for you to move in. A clean and light atmosphere looks to improve your quality of life and bring happiness as a general foundation to your life.
Finally cleaning the small hard-to-reach areas
Because of their unseen nature, many people are unaware that small areas can accumulate the most bacteria and dust over time. Although the larger areas can be cleaned up during general cleanings, the smaller places may either be out of reach or overlooked because they are inconspicuous to the human eye.
However, these small areas can bring more bacteria and allergens to your home. These dust piles can be eliminated by deep cleaning, which will create a cleaner environment in your home. This removes several layers of accumulated dirt that have a long-lasting effect.