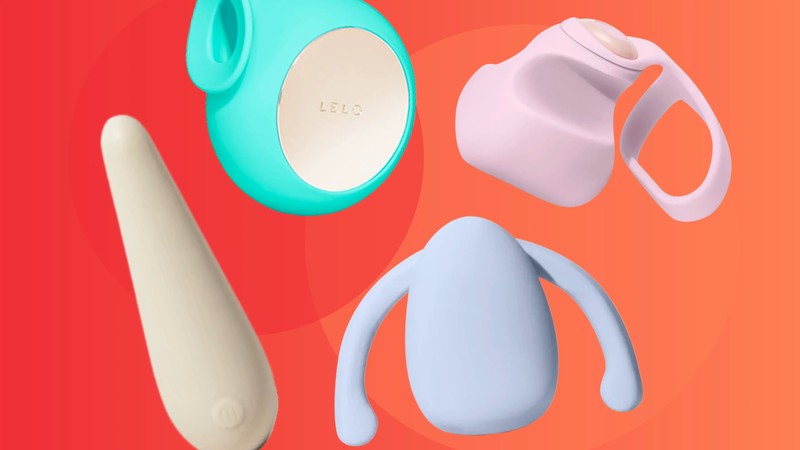 Welcome to the world of clit vibrators! If you're new to the game, there's no need to be intimidated. With the right guidance, you'll soon become a pleasure-seeking pro. So, what exactly is a clit vibrator, and how can it enhance your sexual pleasure? Read on and prepare to embark on a journey of sensual bliss.
A clit vibrator is a sex toy specifically designed to stimulate the clitoris, an ultra-sensitive part of female genitalia responsible for immense sexual pleasure. These nifty gadgets come in a variety of shapes, sizes, and materials, allowing you to find the perfect match for your unique preferences. But wait, are you worried about being overwhelmed with options? Don't be! Here's a little cheat sheet to help you pick your first clit vibrator:
Size: Smaller vibrators are more discreet and ideal for first-timers.
Material: Silicone is body-safe, non-porous, and easy to clean – perfect for beginners.
Vibration settings: Look for a vibrator with adjustable speeds to experiment and find your sweet spot.
Good Vibrations: The Benefits of Clit Vibrators
Now that you've got your hands on your very own clit vibrator, let's explore the numerous benefits that await you. Aside from the obvious (hello, orgasms!), clit vibrators offer a plethora of advantages that can enhance your overall sexual experience. Let's dive in, shall we?
Heightened sensitivity: Regular use of a clit vibrator can increase your clitoral sensitivity, making it easier to achieve orgasms during sex or solo play.
Stress relief: Orgasms release feel-good hormones like oxytocin, endorphins, and serotonin, which can help combat stress and promote relaxation.
Improved sexual confidence: As you explore your body and learn what feels good, you'll gain confidence in your sexuality and be more open to trying new things.
Relationship booster: Introducing a clit vibrator into your relationship can help spice things up, enhance intimacy, and promote open communication about sexual desires.
Going the Distance: Tips for Using Your Clit Vibrator
Now that you're sold on the benefits of clit vibrators, let's discuss some tips to make your experience even more enjoyable.
Start slow: Begin with the lowest vibration setting and gradually increase intensity as you become more comfortable.
Experiment with angles: Try holding the vibrator at different angles to find the position that works best for you.
Use lube: A water-based lubricant can enhance the sensations and make the experience even more pleasurable.
The Climax: Embracing Your Clit Vibrator Journey
In conclusion, clit vibrators are a fantastic addition to any pleasure-seeker's arsenal. As a beginner, it's essential to choose the right vibrator for you, understand the benefits it offers, and learn how to use it effectively. Remember, practice makes perfect – so don't be afraid to experiment and explore your body's desires. Soon enough, you'll be a clit vibrator connoisseur, enjoying the ultimate in sexual pleasure and satisfaction. Happy vibing!