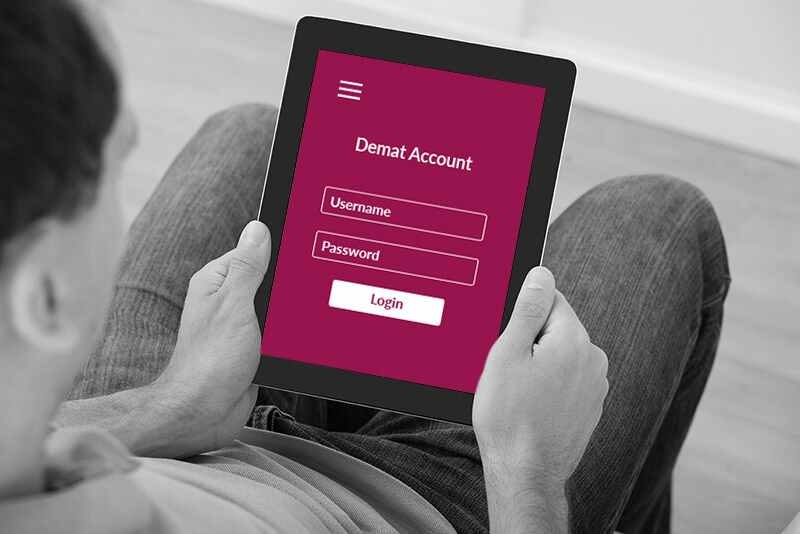 Demat (short for dematerialized) accounts is a revolutionary concept that has transformed securities holding. No longer are the days when physical documents like share certificates were required to invest in the stock market. With the advent of technology and the introduction of Demat accounts, shares, bonds, and other securities are now held electronically and accessed through an online portal. In this blog post, we will discuss how to open a Demat account in 5 easy steps.
What is a Demat Account?
A demat account allows you to hold and transact securities in electronic format. Demat accounts have many benefits. Here are some of the key reasons to open one:
Secure: Holding securities in physical form can be risky. Documents can be lost, stolen, or damaged. On the other hand, electronic records are secure, and theft or damage risk is minimal.
Convenient: With a Demat account, you don't have to worry about maintaining physical records, and the entire buying and selling process can be done online.
Quick and easy: Transferring securities electronically is a smoother process and faster than physical transfers that take time.
Cost-effective: Maintaining a Demat account is more cost-effective than holding securities in physical form, where you have to pay annual maintenance charges.
How to Open a Demat Account
To open a Demat account, follow the steps below:
1. Choose the right broker for you:
The first step is to choose a broker or a Depository Participant (DP) who is registered with the Depository – the organization that manages the electronic system for holding and transferring securities.
2. Gather the required documents.
To open a Demat account, you need to submit a few documents to your broker. These include:
A) Identity proof such as a PAN card, AADHAR card, Passport, or Voter ID.
B) Address proof such as a utility bill, bank statement, or rent agreement.
C) Bank account details
D) A passport-sized photograph
Submit your application online/offline:
After you have gathered all the necessary documents, you can apply for a Demat account online or offline. Most brokers have an online process where you can fill out an application form and upload scanned copies of your documents. If you choose to apply offline, you will have to visit the broker's office and submit the application form along with the required documents.
3. Account activation:
Once your application has been processed, your Demat account will be activated, and you will receive a Unique Demat Account Number (U-DIN). After this, you can buy and sell securities online.
Tips to remember
Here are some tips to remember while maintaining and operating your Demat account:
Stay updated on the status of your account: Regularly check your Demat account statement to ensure that all your securities are held as they should be.
Keep your account active: To avoid inactivity fees, ensure that you transact in your Demat account periodically.
Update your details: Keep your broker informed of any changes in address, mobile number, or email ID.
Ensure login credentials safety: Keep your login credentials confidential to prevent unauthorized access to your account.
Common mistakes to avoid
Here are some common mistakes to avoid when opening and maintaining a Demat account:
Not reading terms and conditions carefully: It is essential to read and understand the terms and conditions before opening a Demat account.
Choosing the wrong broker: Always do thorough research and choose a broker that meets your requirements.
Sharing login credentials: Never share your login credentials with anyone. This can lead to unauthorized access to your account.
Not updating details: Ensure that your broker has updated details like your address, mobile number, and email address to ensure that you receive regular updates on your Demat account.
Conclusion
A demat account is a safe and efficient way to hold and transact securities. The process of opening one is simple. With the tips mentioned in this blog, you can ensure that you can maintain and operate your account without any issues. Choosing the right broker and understanding the terms and conditions are critical when opening a Demat account. By following these tips, you can make the most of your Demat account and invest hassle-free.