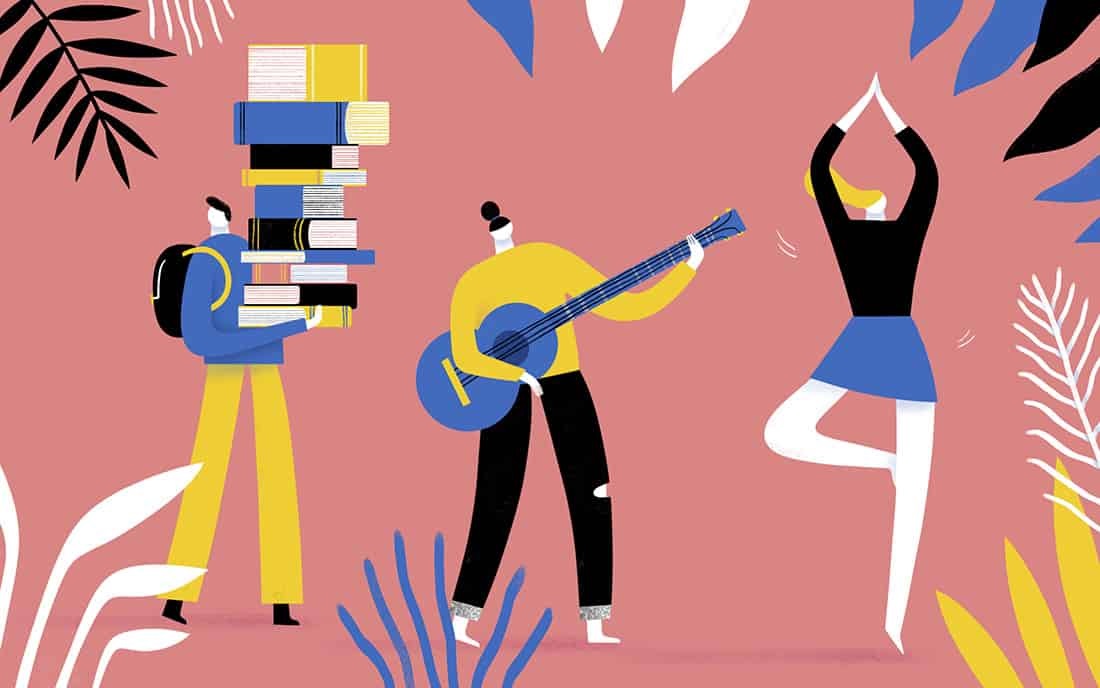 At the point when it's chilly, the odds are your little ones are less disposed to need to proceed to play outside. This isn't really something terrible as you most likely don't need them coming down with a bug from the cool winter air! Fortunately, when the weather conditions is especially cold and you are cooped up inside with anxious children, there are a few fun expressions and specialties that will keep them engaged for a really long time. Here are only a couple of manners by which to keep your children occupied in winter:
'Simon Says' Drawing
Do you recollect the tomfoolery game from your childhood called 'Simon Says'? Presently you can add a touch of innovative energy to it with this variety:
Find huge pieces of paper for your children, and spread out their pastels, shading pencils and shaded felt tips.
You can be 'Simon' and make statements like 'Simon says: draw circles!' then everybody needs to draw circles on their page until you provide the following order.
Tip: Make it additional tomfoolery by having a reason for the game. For instance: drawing a house. 'Simon says draw a square, Simon says draw windows' and so forth.
Frozen yogurt Stick Puppets
This one takes some pre-arranging.
Collect as many frozen yogurt sticks from the late spring a long time as you can.
Set out pieces and weaves like paste, bits of felt texture, globules, sparkle, and shaded felt tip pens, fastens and string.
Let your kids make their own manikins.
If you need, you can then allow them to put on a manikin act for you!
Paper Plate Fish and Masks
Give your little ones an entire heap of white paper plates.
Let them paint the paper plates in any varieties that they wish.
With oversight, train them to remove a square shape where the mouth should be.
Let them draw scales and balances.
They could actually involve buttons for eyes and different examples on the fish.
Additional tip: If your youngsters are proficient at utilizing scissors, let them make fun covers! They can remove eye openings and embellish with sparkle, colored pencils, buttons and anything that they can get their hands on. Poke a hole on one or the other side and string through a piece of versatile band so they can wear their fun DIY veils!
Playdough Creations
In the event that you awaken to a virus winter snap and don't have much for the children to do, you can make your own playdough! Just:
Pour some water into a huge blending bowl.
Add in a couple of drops of food shading.
Add flour and salt, and blend until the bowl's items are the right consistency for mixture.
Let the children assist you with manipulating the fixings together until a delicate batter is framed.
Now they can make anything they need! Little snowmen, little canines and so on.